Earlier this year I composed a post titled, "
I've Had it with EMCHs
." In it I wrote briefly about one EMHC (Extraordinary Minister of Holy Comunion) who pushes my buttons on a regular basis. I hadn't seen him for a while since I was away at the Convent, and plus I've avoided that church like the plague because of its empty liturgy. But today, today I was brave and ventured in.
Now, I didn't go to Mass there. Never would I be caught attending Mass there again. I went at about quarter to three with my father to pray a Rosary and the Chaplet of the Divine Mercy. Silly me, I forgot they had Mass at 4. As we said our Rosary, people started filing in. The
noise
! It was nearly. deafening. I had trouble hearing my Dad who was praying in the predu next to me. Anywho, We proceeded to say our Rosary, and then my
favorite
EMHC (can you smell the sarcasm?) came over, turned on the lights behind the statues of Our Lady and St. Joseph, and did as he normally does, waltzed right up to the Tabernacle, stuck the key in, opened the door, lifted the cover to the ciborium, replaced it, and then closed the Tabernacle and walked away.
"Hey!" I whisper-yelled (is that a thing?). He turned and looked at me. I waved him over. "Just a tip. When you go to the Tabernacle, make sure you genuflect or bow or
something
. Our Lord is in there!" I was nearly steaming. He seemed to be a bit annoyed that he had just been corrected by a clearly far younger woman in a doily. But hey, that's my Lord, and I've had it with EMHCs. Again.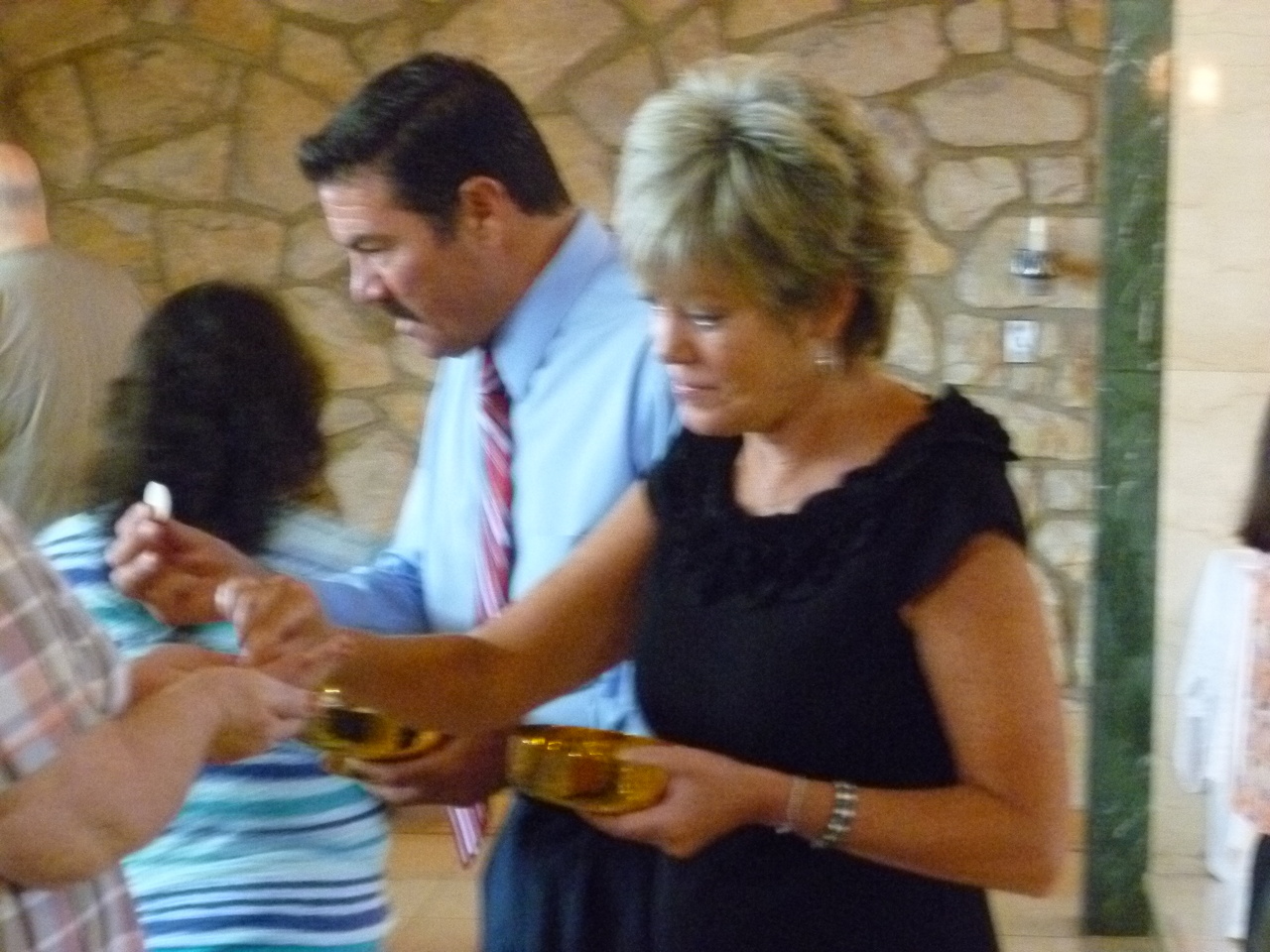 like O.M.G.